The Spa
Shangri-la found? At a roomy 10-feet square, you may find yourself soaking in our over-sized spa late into the evening. Now you will be able to enjoy stargazing year-round, no matter the weather.  The spa will be the perfect conclusion to a day hike to Cedro Peak in the Cibola Forest! And don't forget to light the kiva fireplace for a romantic moonlit soak near the flickering flames.
A luxury, yes, but the beneficial effects of hydro-massage on sore muscles, stiff joints and improved circulation are sometimes just what the doctor ordered!
The spa's water therapy will lift you up, release tensions and melt away your stress. Many people love to complete their swim routine knowing the reward of a warm retreat to the spa is a few steps away.
We decided on an outdoor spa so you can feel the fresh air on your face while letting the stress of the day leave you at water's edge. Begin and end your day in the spa; we know you will enjoy this exhilarating experience!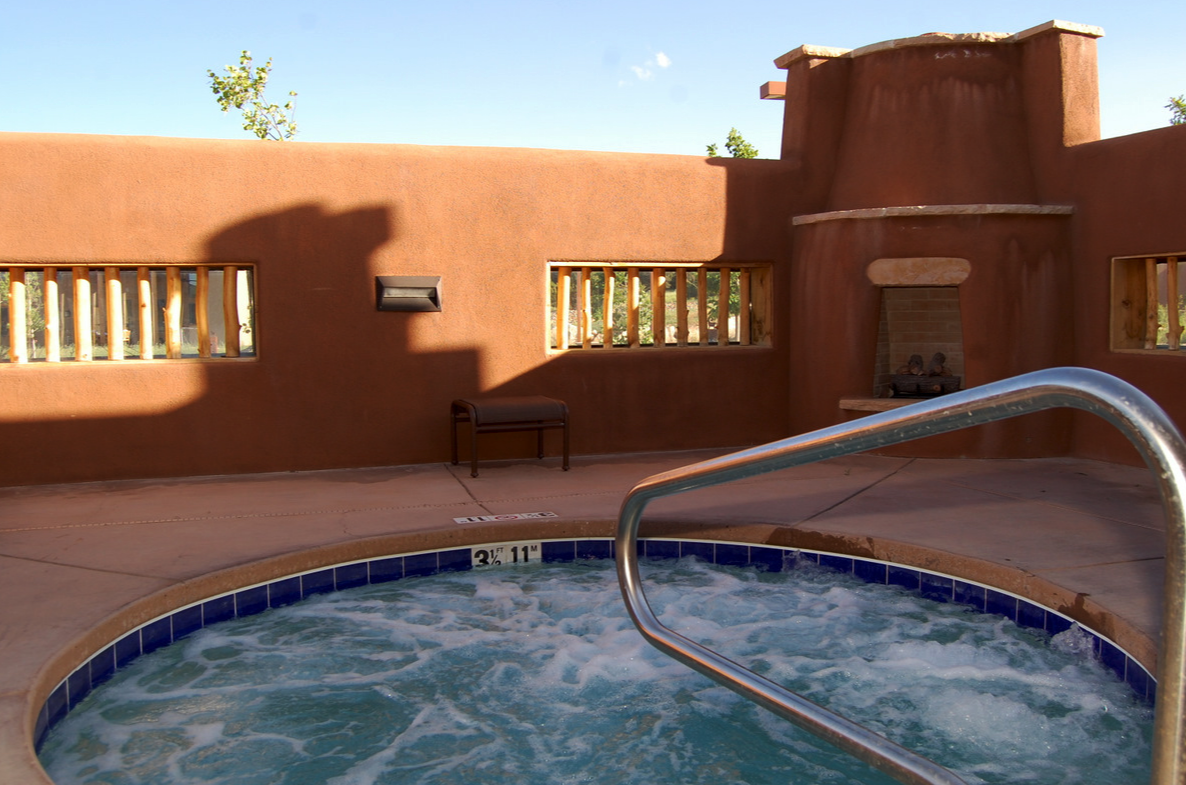 Pool Deck
After taking a swim, enjoy the afternoon reading a book on the Pool Deck. Soak up some sun on the oversized sun deck.
Better yet, invite some neighbors or friends over for a pool party on the deck with barbecue from the grill to follow.
Concourse Patio
The over-sized concourse patio is available for your entertaining or barbecue dinners. At approximately 3600 square feet, your possibilities are only limited only by your imagination! Portales wrap the Anasazi Hall inviting people to explore inside and out. The outdoor grill is available to create memorable meals for your guests. Gather around the patio's warming fireplaces to conclude the evening with friends under a star-filled sky or roast s'mores on our custom-made fire pit.
Roll our big screen TV outdoors for watching old favorites on outdoor movie night. Popcorn, hot chocolate, and temperate evenings create a great way to start the weekend with neighbors.
The patio may become your favorite destination with its striking 3-Stone fountain.  Explore the stream by way of the charming split log bridge that will take you to the romantic pavilion.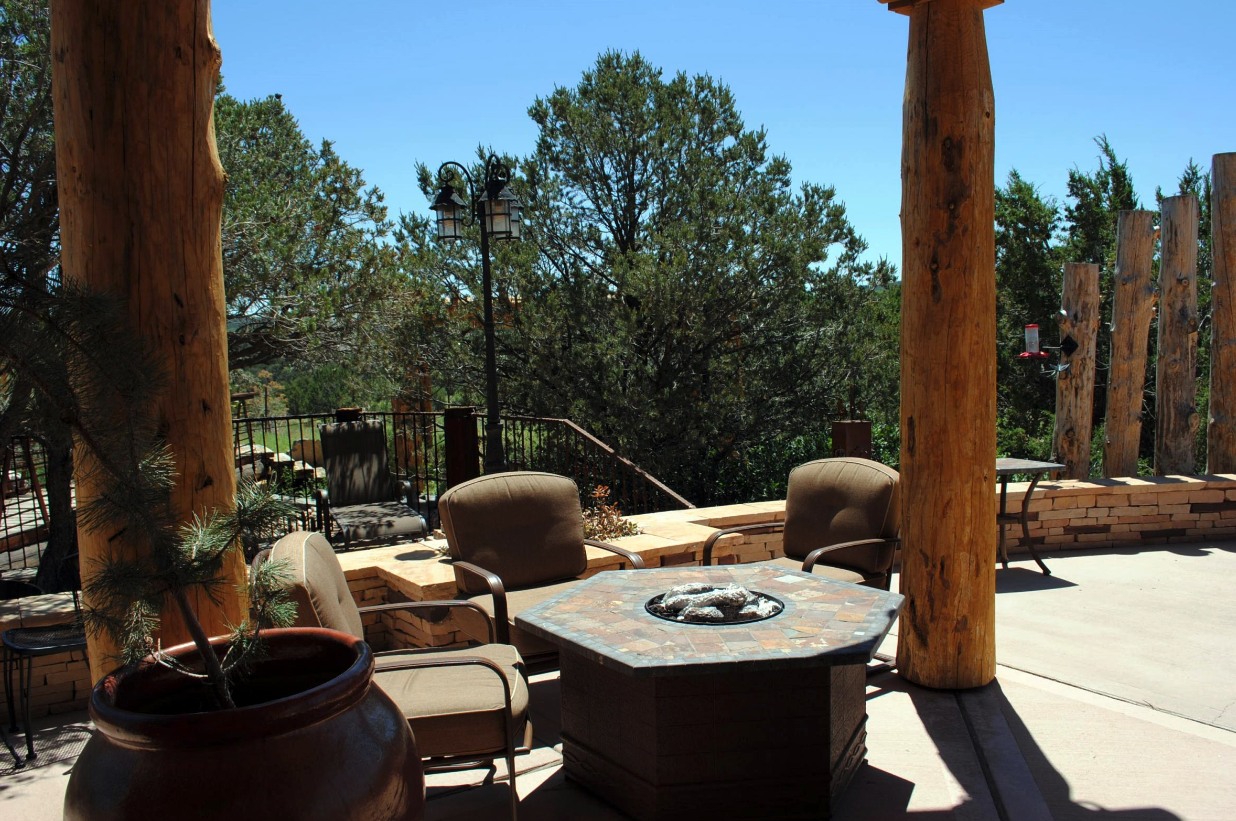 Green-Belt Lawn
At approximately 7000 square feet, the Green-Belt Lawn provides a myriad of sporting and recreational opportunities to enjoy! Set up the soccer goal, whiffle ball, croquet course, play catch or throw a frisbee.
We have planted approximately 100 quaking aspen and Austrian pines as an accent to the lawn and surrounding 4-acre community area. Plan your daughter's dream wedding in a gorgeous setting of pines in the mountains! The perfect place for your family reunion!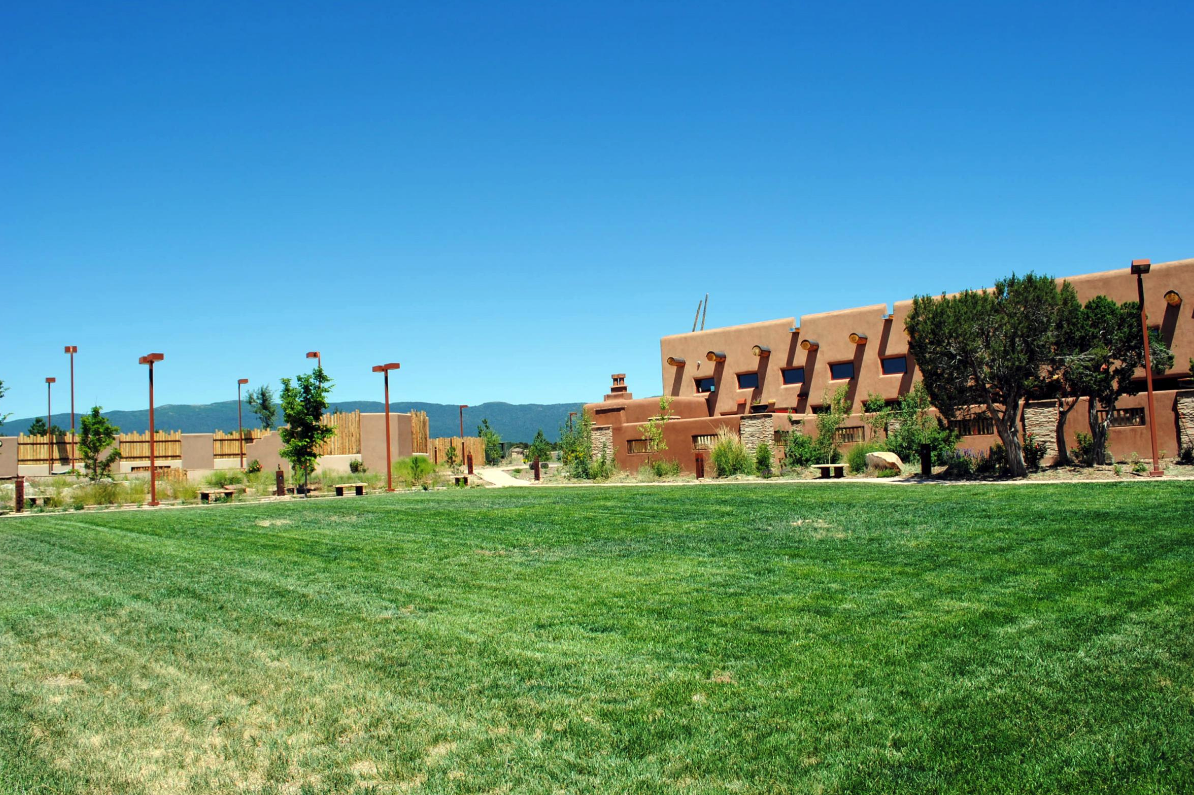 Refection Pond
As you climb the staircase just beyond the pavilion, you will find yourself on the Reflection Pond bridge, where you will see hundreds of koi and goldfish, dipping and diving between clusters of pink and yellow water lilies and purple hyacinths, blooming across the pond's surface as the log sluice sends a rushing flow of water over the rock waterfall's 50 foot span.  All of this is wrapped in the most enchanting array of twinkle lights your heart could imagine.  Lot ownership secures your reservation to this nightly display of nature's splendor.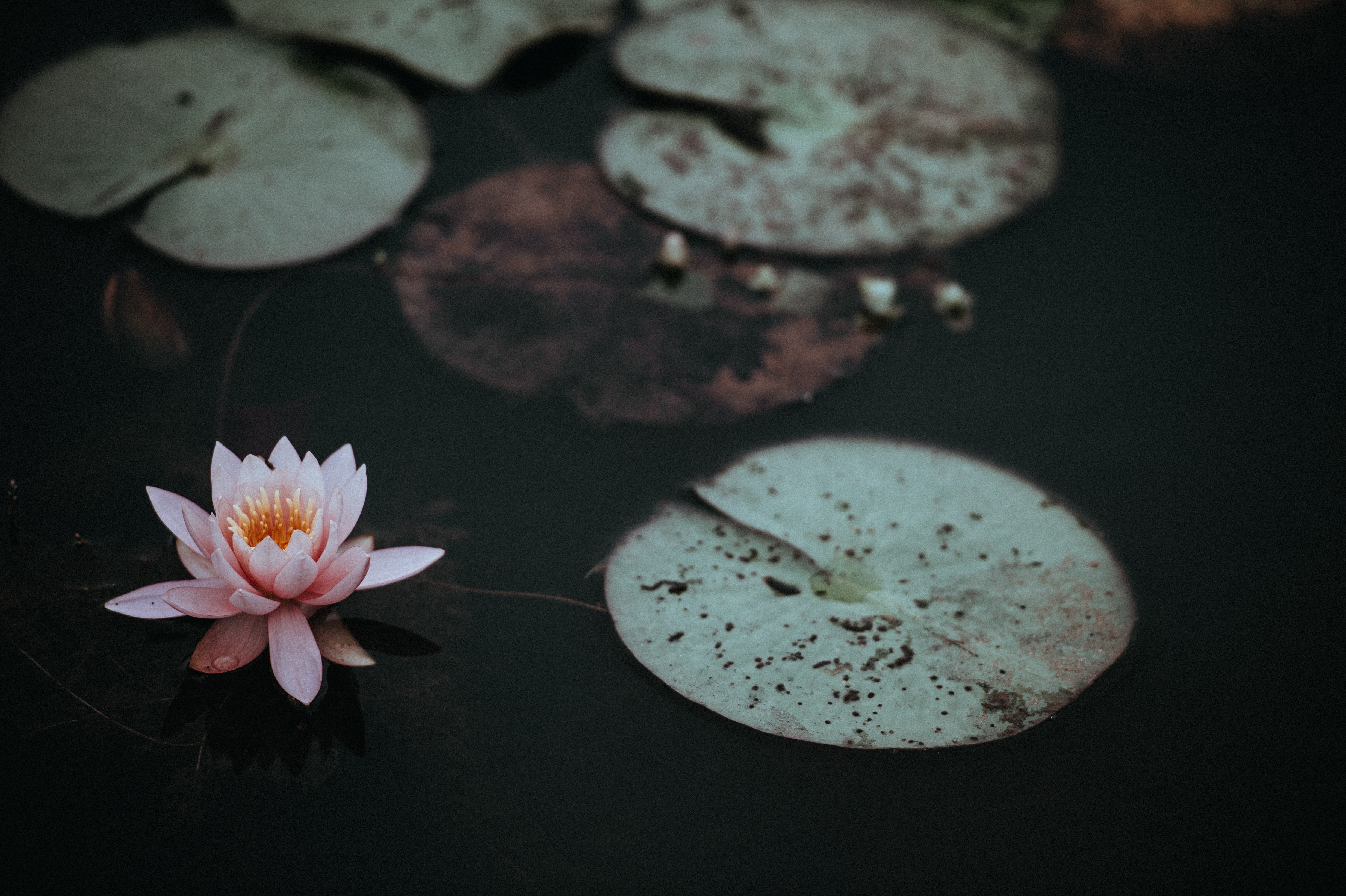 Tennis
The tennis court provides hours of enjoyment for those who love the challenge. Your court has design features like none other. We buried the court four feet so it blends gently into the beautiful natural surroundings. Southwestern latilla fencing, alternating with stucco/rock pilasters will also give it an elegant and organic alternative to a sterile chain link fence. With the court buried and protected by the latilla fencing, you will not have the excuse of telling yourself that the breeze blew the ball wide. Curved end walls provide built-in backboards allowing you to hit a few balls while waiting for your partner to arrive. The overhead lighting will allow you to play well into the night.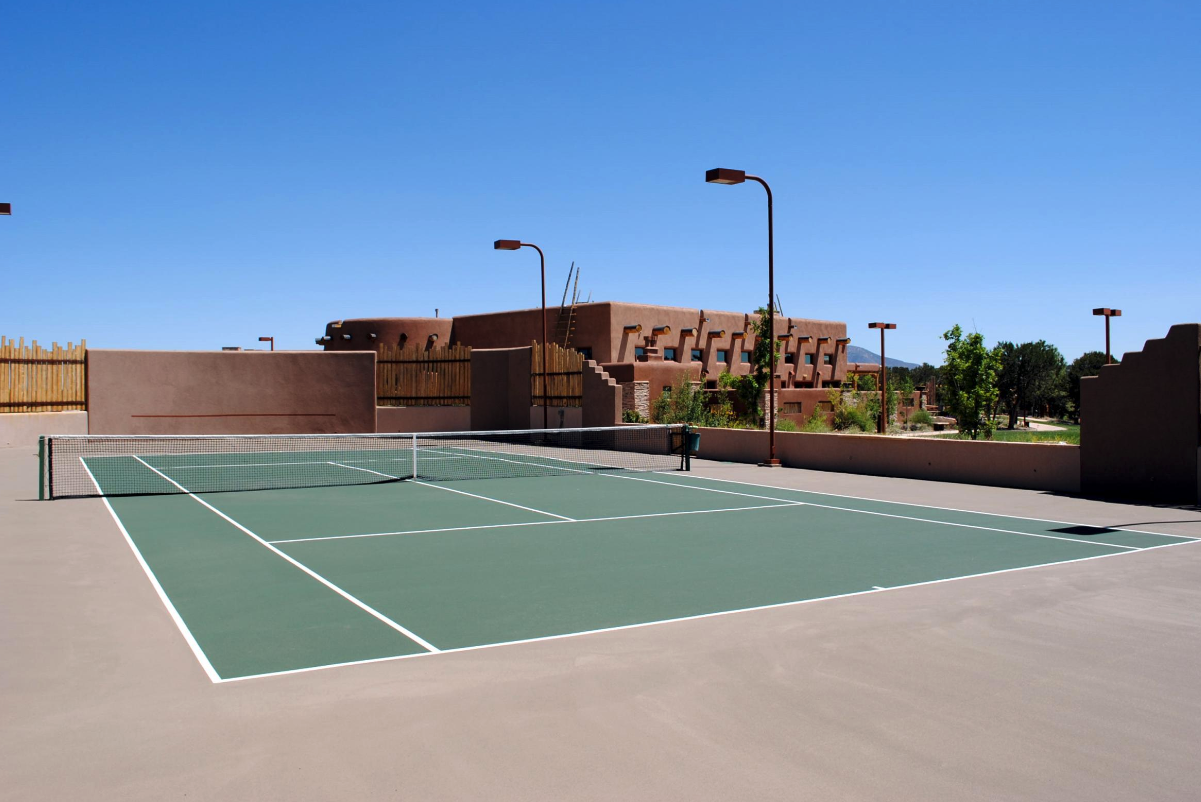 Bocce Ball Court
The fastest growing sport in America has come to Nature Pointe! Bocce Ball is a game where all ages and skill levels can create pick-up games at a moments notice. Beginners can learn in 30 minutes and play with a diehard ball thrower. At Nature Pointe, we felt that this opportunity to foster community relationships was an important addition to our amenities.
Bocce Ball has become such a craze that there is often a wait for courts, for those who become addicted to the sport of Italy. Bocce is reported to be the 3rd most popular sport in the world. Visit the www.JoyofBocce.com website for a primer. Your two courts allow friends of all ages to enjoy an after dinner game without having to wait for a court.
Playground
The Playground provides hours and hours of child's play while you soak up some sunshine. If you have kids or grandkids for the weekend, we know we'll see faces smiling ear to ear at the Playground. Child's play is more that just fun, but also builds muscles, coordination and friendships!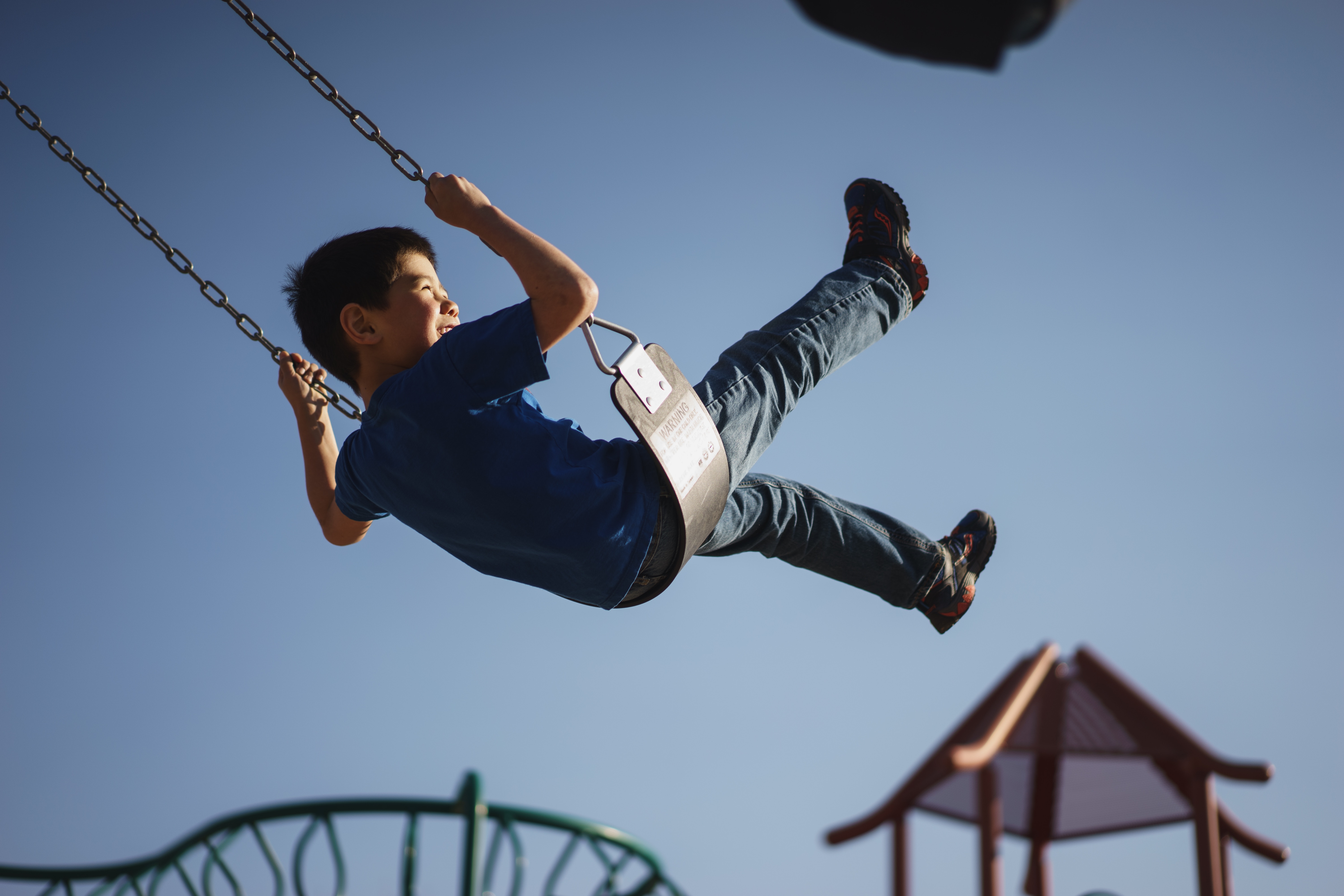 Basketball Court
An outdoor basketball court is available at the southeast corner of the four acre community park, which is surrounded by beautiful trees. Come practice your shots in the fresh mountain air!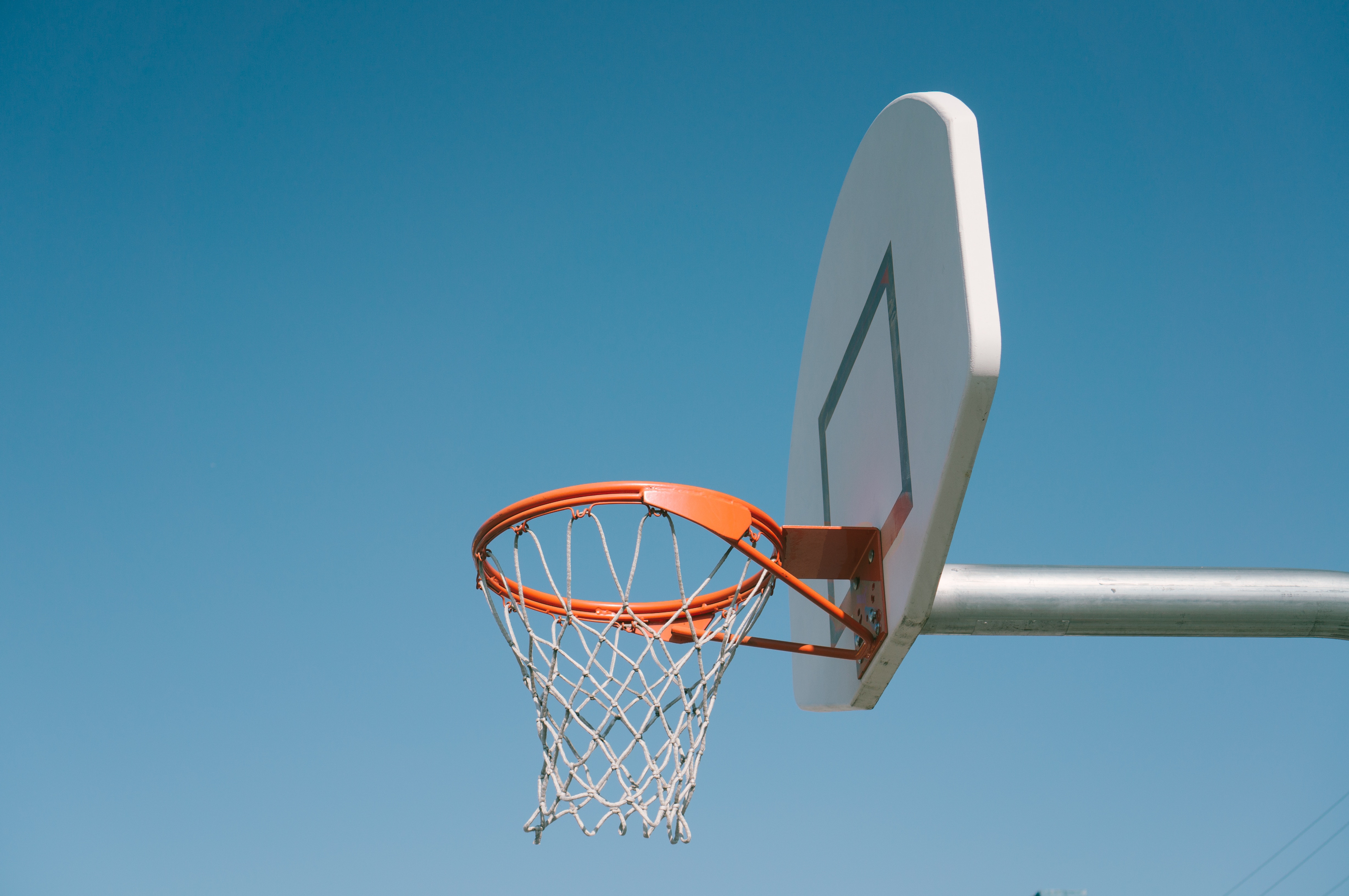 Horseshoes
It's always hard to beat grandpa at Horseshoes!
Be sure to keep them out of the pond!
1.3 Acre Pocket Park
Our pocket park will be located at the southeast corner of Nature Pointe Drive and Falcon Ridge Road. This park will provide yet another recreational amenity for Nature Pointe residents and their guests. Still under design, the following items are being considered:
Picnic area, including barbecues and wash facilities
Fire pit
Casual sand volleyball
Horseshoes.
Our pocket park will provide a pleasant rest stop for those enjoying our community trails and the Cibola National Forest to the west.
Trails
Imagine living in a community where a walking trail is only a few steps outside your door. Mountains are for hiking! We gave ourselves no excuse to limit your daily dose of fresh air deep within your lungs. At Nature Pointe you will find five miles of Trails interconnecting all 112 lots. The walking paths will provide years of evening walks and quality time with family. Trails were designed to provide the most interesting interconnecting loops, so you will be able to take a walk and not retrace your steps. Hike, run, or bike the trail system to get to the clubhouse, pick up the mail, or cool down after working out on your walk home.
Wildlife flourishes, view red-tailed hawks in harmony with flight. Deer, coyote, rabbits, horny toads, and birds of all varieties abound along your walks in their natural habitat. The Trails are developed to surround yourself in the simple beauty of pines. Trails are integrated away from roads so you can focus on your natural surroundings, not disquieting traffic.
The private trails are off limits to motorized devices so your walks will be quiet and reflective. The Trails are adjacent to the Cibola National Forest, connecting you to a special place unlike all others! We have included 7 trail easements to the outlying areas, so every day can bring a new destination for you to explore outside Nature Pointe. Riding a bike or taking a hike will make you feel better, whatever the destination! Encounter every Trail Nature Pointe has to offer; your heart and mind will thank you.
Cibola National Forest
The awesome Cibola National Forest consists of approximately 18,000 acres. Unspoiled glory is adjacent to the community and available for your hiking, running, biking, strolling, rock climbing and exploring pleasures. There are over 100 miles of interconnecting trails within this pristine land. Cedro Peak is just one of many destinations that are yours for the effort. Solitude is found on these miles and miles of interwoven trails. There is an inviting 35′ rock face just west of Nature Pointe for experienced rock climbers, (safety gear is required)!
The Cibola National Forest offers recreational opportunities that cannot be beat. We are blessed to be adjacent to this abundance of wildlife, canyons and valleys. Make a short excursion into the forest haven and give your mind a needed rest. Spend the day discovering a new favorite destination!