The Spa
Pool Deck
Concourse Patio
Green-Belt Lawn
Refection Pond
Tennis
Bocce Ball Court
Playground
Basketball Court
Horseshoes
1.3 Acre Pocket Park
Trails
Cibola National Forest
The Spa
Shangri-la found? At a roomy 10-feet square, you may find yourself soaking in our over-sized spa late into the evening. Now you will be able to enjoy stargazing year-round, no matter the weather.  The spa will be the perfect conclusion to a day hike to Cedro Peak in the Cibola Forest! And don't forget to light the kiva fireplace for a romantic moonlit soak near the flickering flames.
A luxury, yes, but the beneficial effects of hydro-massage on sore muscles, stiff joints and improved circulation are sometimes just what the doctor ordered!
The spa's water therapy will lift you up, release tensions and melt away your stress. Many people love to complete their swim routine knowing the reward of a warm retreat to the spa is a few steps away.
We decided on an outdoor spa so you can feel the fresh air on your face while letting the stress of the day leave you at water's edge. Begin and end your day in the spa; we know you will enjoy this exhilarating experience!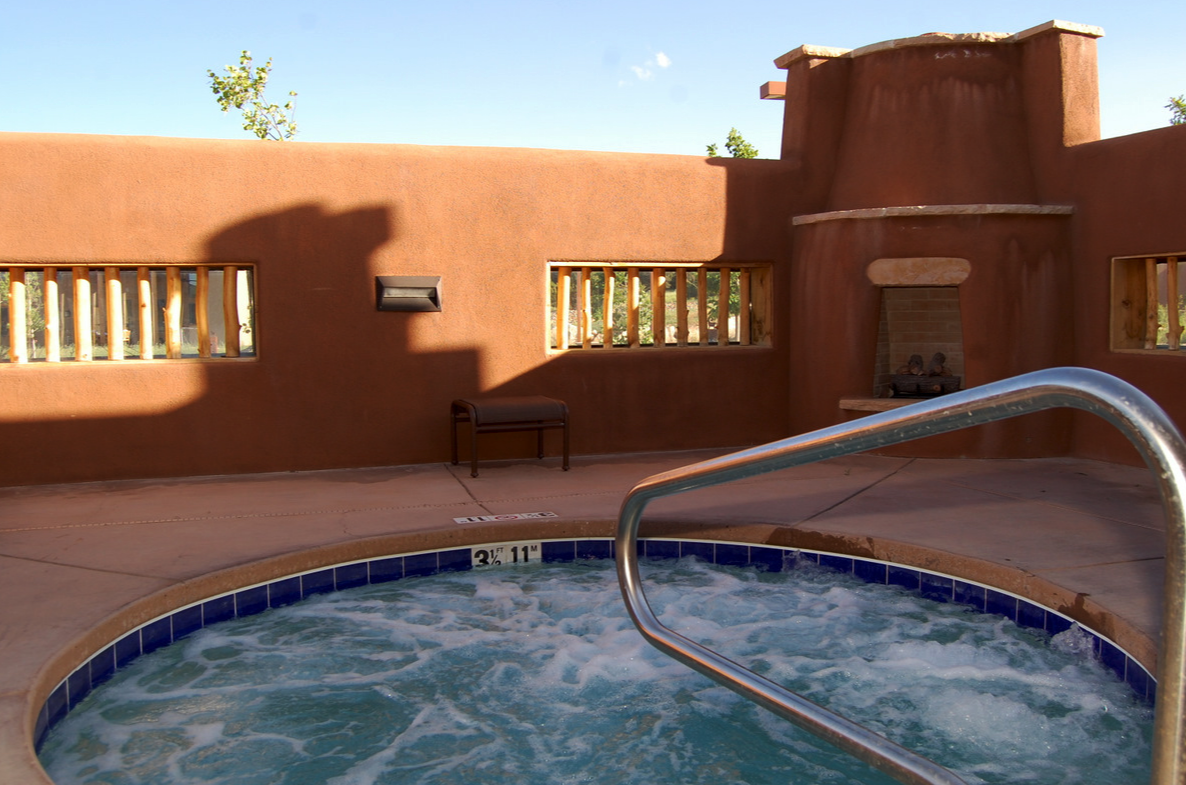 Pool Deck
Concourse Patio
Green-Belt Lawn
Refection Pond
Tennis
Bocce Ball Court
Playground
Basketball Court
Horseshoes
1.3 Acre Pocket Park
Trails
Cibola National Forest